I fully recognised that 'Al Fresco' isn't always plain sailing with British weather but for those sun happy weekends that aren't peppered with showers I (with the loving support of Pinterest) have a few little tips to share with you.
Pretty as a pitcher
Shopstyle.com
On a recent trip out with the work girls to The Ivy Soho we ordered 9 of our now favourite new drinks. This new wonder was called frozé and consisted of gallons rosé frozen and mixed with pomegranate syrup so that it resembled a strawberry slush puppy. I recently did this for a dinner party with lychee syrup and topped with dried rose petals. Pitchers of these drinks could work well but you can also make non alcoholic cocktails or a personal fave of mine which is margarita pitchers with salted rims (recipe below).
Margarita pitcher:
(Recipe adapted from Pinch of Yum)
- Sprinkle rock salt onto a plate and a small pool of water into a bowl big enough to fit the head of your pitcher.
- Place the rim of the pitcher into the water then the rock salt for an even coating.
Now you need to remember this simple formula:
1 part sugar syrup + 2 parts lime juice + 3 parts tequila = yum!
- Boil one cup water with one cup sugar until all dissolved
- Mix together your juiced lime, tequila and your sugar syrup until your pitcher is full. Careful not to rub off your salty rim.
Set up a 'fairy corner'
This is a concept I loved as a child, my parents set my sister and I a big pink teepee with stars up in the garden which we used to play in. Not only will this magical little corner keep kids entertained whilst the grown ups sips margaritas but you will also find the adult 'big kids' make use of it. In here, they can drink, chat and find a shady spot.
Dress like the French
Le Fashion


DRESSR
I would bet my lifesavings that you couldn't find me someone who does not think French women are chic. One thing they do a lot better than us Brits is flashing a little skin in Summer in a classy way. We do not want to see your bikini burn lines! Stripes, linen and a swooshy dress are all reminiscent of a Provencal Summer and can be easily copied. Think a little more Petit Bateau a little less Puma...
Petit Bateau








Use fresh ingredients to perfect your nibbles!

If you regularly follow along you will know how I love the Forest Feast- she is amazing! She literally upped and left her city life one day for the woodlands and now illustrates her own easy to follow earth to table recipes, think gorgonzola grapes, clementine cakes and peppered honey figs with goats cheese. Her book gatherings is absolutely ideal for Al Fresco. If you get a few olive wood boards you can lay out vegetables and homemade dips and appetisers (we recently bought beautiful ones in a market in Athens but easily source-able in most department stores).
Garden Games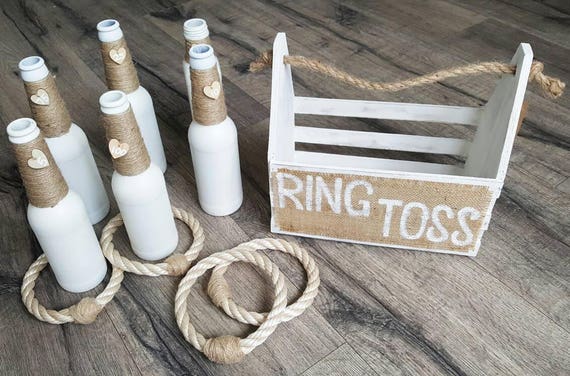 I love going a little old school and I particularly love the idea of a traditional English garden party complete with games. LittleWishingWellCo on etsy sell the most gorgeous vintage style garden games for around £35, well worth the investment if you tend to do the hosting. They would also make a very sweet gift for the hostess.
Get Lit
And by that I mean with candles or fairy lights.. I personally love the torches you can put up in your garden and any form of outdoor candle is also great for keeping the bugs at bay. You can buy some lovely ones below for just £7 for a 3 pack...